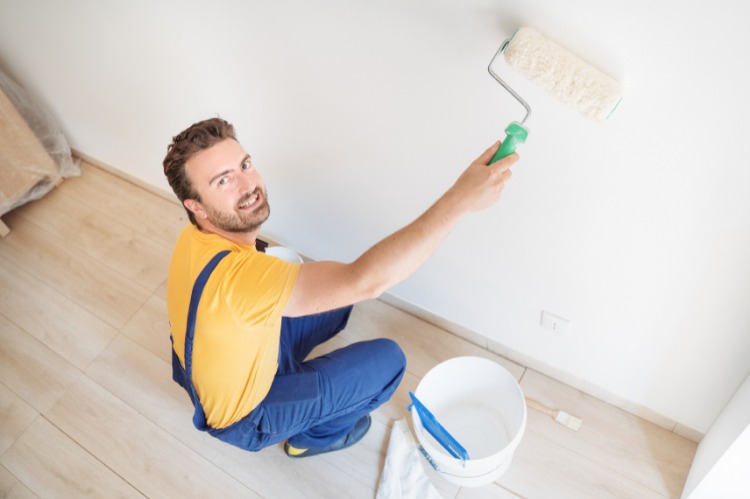 Painting services
We provide wall painting services in Dubai with quality paint and great painters. Irfan Mehmood Technical Services helps to add prosperity. We also use innovate technique to improve the look of interior as well as exterior. We always make your life comfortable. We are at your service anytime and anywhere in Dubai. IMTS has an expert interior and exterior painter for painting work of offices, home and buildings which enable us to provide customer satisfaction. We also undertake interior wall painting, ceiling painting, and exterior painting. We also help the clients for choosing the right color to suit the client requirement. To fulfill the needs of our customers, IMTS provides painting services in Dubai and expert interior painters. Our professional painting services in Dubai cost you less than you imagined, along with an annual maintenance contract for offices, homes, and buildings. Along with the false ceiling installation, interior walls will be painted. As a bonus, we can assist clients in choosing the right color according to their needs. Our service ranges to the following
Painting of internal and external walls of villas
Internal painting of apartments
Pergola re-polishing
Handrail/Grills Painting
Spray painting of wooden doors/Metal door
Epoxy floor painting/coating
How we facilitate our clients For Painting:
Irfan Mehmood Technical Services in Dubai
facilitates its client in different ways such as:
Wall painting Dubai.
House painting Dubai.
Villa painting Dubai.
Wall decoration painting Dubai.
Office decoration painting Dubai.
Apartment painting Dubai.
Oil painting service Dubai.
Irfan Mehmood Technical services
is the best and afforadble service all over Dubai, UAE. We also offered different other types of painting services. We always provide Vast collection of our services in
UAE
. We are the most reliable company among the
Painting Companies in Dubai
. We always keep in mind the needs of our clients. We offer our services in Dubai and in the nearest areas. We are at your service anytime and anywhere. We hire specialist staff for
painting service
.