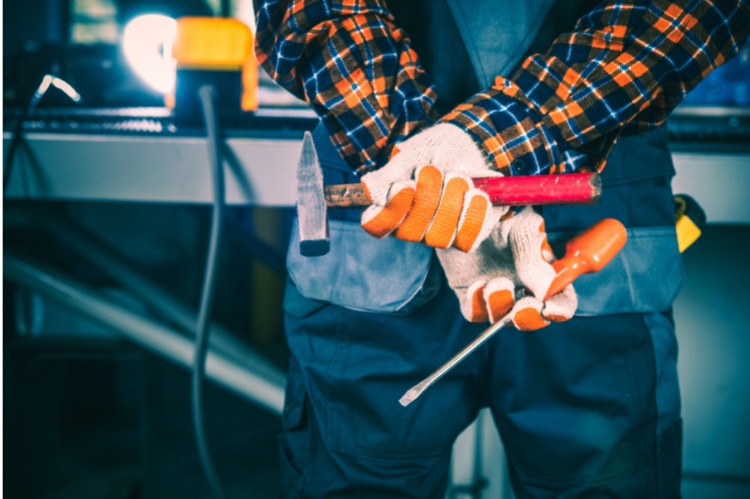 Handyman services
IMTS has an expert to take care of odd jobs around the house that you have been putting off doing yourself because of your hectic schedule, It will allow you to put your mind at ease and let you focus on more important things.
How to Find Us?
You just have to search "IMTSUAE Handyman carpentry services near me", and we will be waiting to serve you with potential and blissfully.
IMTSUAE is famous for providing the finest handyman services in UAE. Sometimes, your life is stuck in a busy schedule, and you need more time for odd jobs in your house. 
At that time, you are in need of an expert handyman so that you will focus on your important tasks peacefully.
If you are looking for the best handyman services, you have come to the right place; we will give you our expert handyman that fulfills all your needs. We deal with all types of handyman services, from broken hinges to the installation of shelves.
IMTSUAE: A Place with Full Package of Handyman Services:
A handyman indeed covers a wide range of professional and perfect service-providing phenomena. It's mandatory to know which handyman service you need and whether we are offering it or not.
However, an expert handyman can be capable of doing all the odd jobs in the house. Let's mention all the handyman services
IMTSUAE
offers to you.
Lock Fixing and Installation

Shelves Installation

Ceiling Fan Fixing and Installation

Smoke Alarm Installation

Tile Repair and Installation

Curtain Fixture and Setting

Picture and Mirror Hanging

Paint for Interior and Exterior

Window Repairing
All you have to do is type "Handyman carpentry services near me." Get a quote right away and acquire expert handyman services.
The workplace, rest place is your dream place to do wonders; therefore, make your apartment, warehouse, and office in the finest condition; as you renovate your house from us, you will experience how finely we take care of all your small things.
From hitting a nail into the wall for hanging images to putting paint colors on your walls, you will experience neatness in our work.
In fact, tile fixation and installation look simple, but if it doesn't install rightly, it gives an absurd look to your floor; we do proper measurements of tiles and use skills to cover all the wasted space and prevent crooked layout, a complete professional tile installation.
Same as that, our team is performing all the handyman services neatly and in a good manner. Don't fall into ambiguity while choosing a handyman.
IMTSUAE: Hire Top-Notch Handyman services in the UAE Today:
IMTSUAE
assures that our handymen are experienced, educated, and skillful. In UAE, don't forget to call us when you need a handyman for your odd jobs.
Contacting us is not difficult; just make a call at this number
+971 50 822 6776
; at we are there to solve your entire problem. Our team is online all time, and we are available to receive all your queries regarding our services. We value your concerns and have done your work exactly in the way you want.